Freedom Machine has an extensive of stock parts to optimize the efficiency and operation of your compressor.
If we don't have it, our journeyman partsperson can find and get the part you need!
Packing
We supply and install OEM and aftermarket compressor packing as per individual customer request.
Compressor Valve
We stock an extensive supply of OEM and aftermarket valve plates, springs, gaskets & o-rings.
Starters
We stock an assortment of new and exchange starters, as well as replacement parts for TDI & IR starters.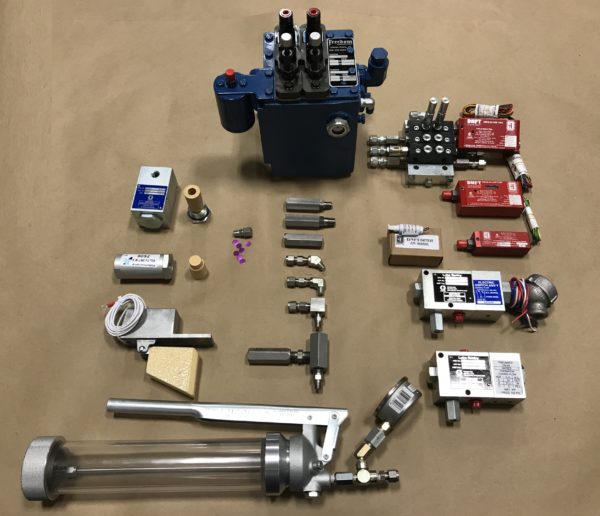 Lubrication
We carry a full line of lubrication parts, including Graco, Whitlock & Sloan Bros.
An exchange program for lube boxes & divider blocks is available.
Compressor
We have an assortment of reconditioned and ready to recondition surplus compressor parts. If you are in need of a quick turnaround, ask about the possibility of Freedom supplying you with new, used, exchange or manufactured parts such as:
Piston Rods
Crossheads
Pistons
Volume Pockets
Packing Cases
Cylinders
Connecting Rods
Compressor Valves