Gas Compression
At Freedom Machine, we have over 100 years combined of gas compression machining experience and we rely on that to produce quality workmanship in all repaired components. We specialize in, but are not limited to, the following component repairs:
Piston & Rod Assemblies
Variable Volume Pockets
Rings & Riderbands
Cylinders
Packing Cases
Crankshafts
Connecting Rods
Balance
Crossheads
Screw Compressors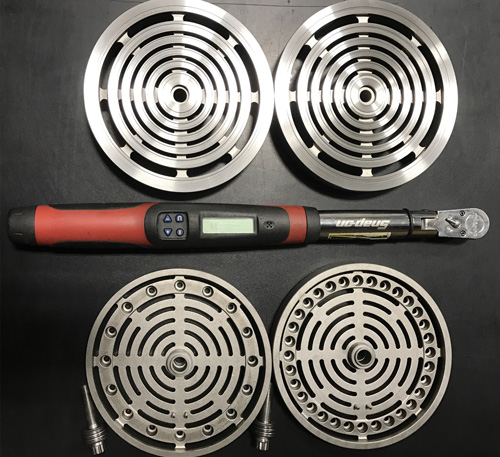 Compressor Valve Service
Freedom is able to repair all makes and sizes of valves.  We also machine new valves.  Each valve is tested for sealing capabilities.
Engineered Valve Tailoring
V-Ring Valves
Technical Support
D-Ring Valves
Lapping
Suction, Discharge or Reversible Valves
General Machining
With our experience in machining we are able to design and machine many complex parts you may require.
CNC
Manual Machining
Milling Machine
Boring Mill
Lapping
Cylindrical Grinding
Spray Welding
Using our state of the art spray system, we can recondition many surfaces to meet or exceed OEM specifications with the following coatings:
Tungsten Coating
Stainless Steel
Babbitt
Lubrication
We have an experienced lubrication millwright who can repair any component of your lubrication system on site or in our shop.  Other services available are:
Calculate and set rates.
Exchange program for lube boxes & divider blocks.
Starter repairs.
Pump repairs, including diaphragm & barrel pumps.
Distress calls & troubleshooting.
Our lube tech has all safety tickets and can provide on site service.
A properly serviced lube system can save you money in oil consumption and downtime due to premature failures.